Witchie
A downloadable game for Windows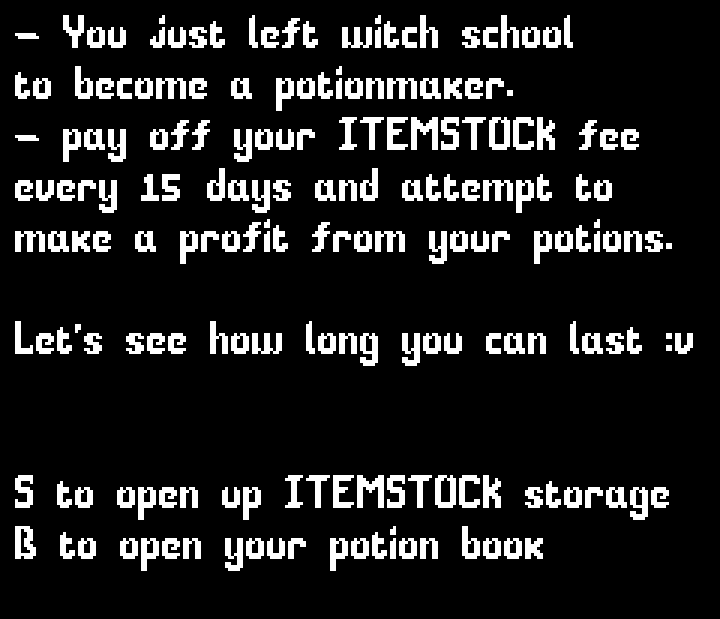 (made for LudemDare43)
Comments
Log in with itch.io to leave a comment.
anyone know any sites I can find a pirate of ITEMSTOCK on?

If anyone finds an opensource alternative to ITEMSTOCK please let me know!
What do you mean? I tried googling for ITEMSTOCK online but didn't get any results. If it is a point-of-sale system then there are actually open-source alternatives out there for sure. Just search Open Source Point of Sale software or Open Source Accounting Software. Otherwise I do not know what you mean.